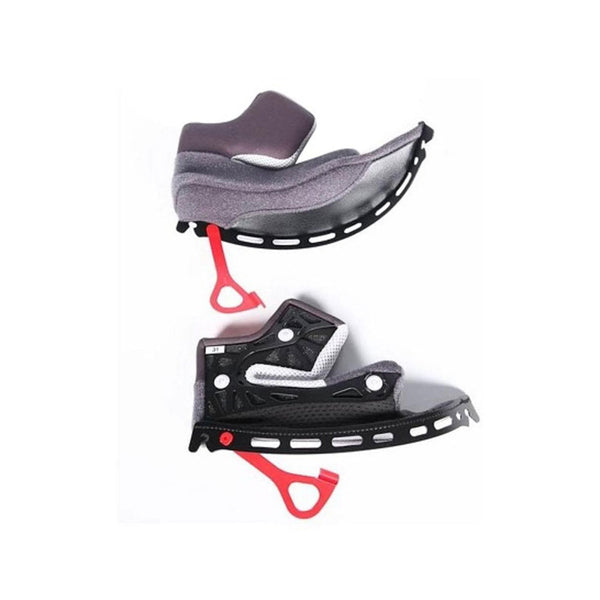 SHOEI CHEEK PAD X-SPIRIT II/X-12
Add to wishlist
Product information "Cheek Pad X-Spirit II/X-12 "
Fits like no other.
On long motorbike journeys, tours alone or with friends, trips in the city - with the X-12 you are superbly equipped.
Its individually adjustable inner padding makes it the perfect companion.
With our cheek pads you can replace the original padding of your helmet. Or use a slightly thicker or thinner pad for individual adjustment. Cheek pads of a helmet model are interchangeable in all available sizes, as shown in the chart below.
The size of the original padding can be found on the back of the padding.
The ergonomic, three-dimensional pre-forming ensures that the padding rests extensively on the cheek and thus ensures a stable fit of the helmet even at high speeds. A taut but comfortable padding that rests comfortably on the cheek and chin arch also reduces the intrusion of draughts and contributes significantly to noise reduction.
If the inner padding of the helmet is worn out after many kilometres of use or cannot be cleaned anymore, a replacement ensures a new fit and a fresh, hygienic helmet interior.
Set of 2 pads (left/right) without noise isolator.
Suitable for the model X-12.
Fastening with snap buttons and fastening strip.
Visit
HERE
for step by step online shopping guide