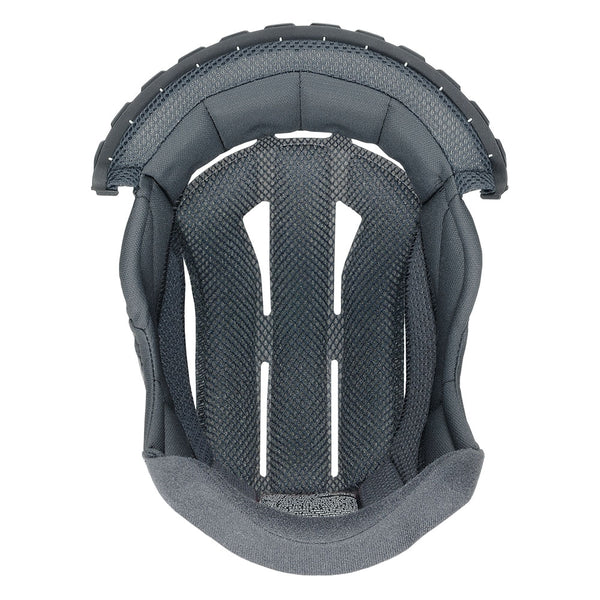 SHOEI CENTER PAD (TYPE-N / GT-AIR II / J-CRUISE II / NEOTEC II)
Add to wishlist
Product information "TYPE-N CENTER PAD"
Sets the new standard. Also in matters of fit.
The GT-AIR combines the look of a sports helmet with the advantages of a touring helmet, and this at the highest level.
Its inner values make it special.
A variety of head pads in different sizes can be used to replace the original padding or to customise the helmet in the upper head area. The padding of a helmet model is interchangeable within the scope of its size allocation, e.g. "L5" - "L9" - "L13". "L5" stands for a thinner, "L13" for a thicker padding, as shown in the following chart. 
The size of the original padding can be found on the back.
With a tight but comfortable helmet, you will have fun, comfort and safety on every kilometre you drive. The head padding ensures a stable fit of the helmet, while its three-dimensional rib structure provides optimal ventilation and effective moisture management.
If the inner padding of your helmet is worn out after years of use and many kilometres, or if it can no longer be cleaned, a replacement will ensure a new fit and a fresh, hygienic helmet interior.
Suitable for the GT-AIR II model.
Fastening by means of press buttons and fastening bar.
You will find instructions for assembly and cleaning in the GT-AIR 

Visit
HERE
for step by step online shopping guide